Floor Nijdeken op Dutch Design Week 2017 bij 'envisions invites' in VDMA-gebouw
Als onderdeel van envisions invites presenteert Floor Nijdeken zijn Perky Panels by Crossover Collective. Hij borduurt hiermee voort op zijn sociale installatie waarmee hij interactie en ambacht faciliteert en de angst voor het onbekende weg wil nemen. Tijdens Dutch Design Week 2017 kan de bezoeker plaatmateriaal borduren op zijn borduurtafel, waardoor geleidelijk akoestische panelen ontstaan. Het geborduurde eindresultaat is vervolgens direct toepasbaar in interieurs. En wie niet genoeg kan krijgen van Floor Nijdeken en zijn borduurwerk, kan zijn hart ophalen met Floor's Frivolous Fibres.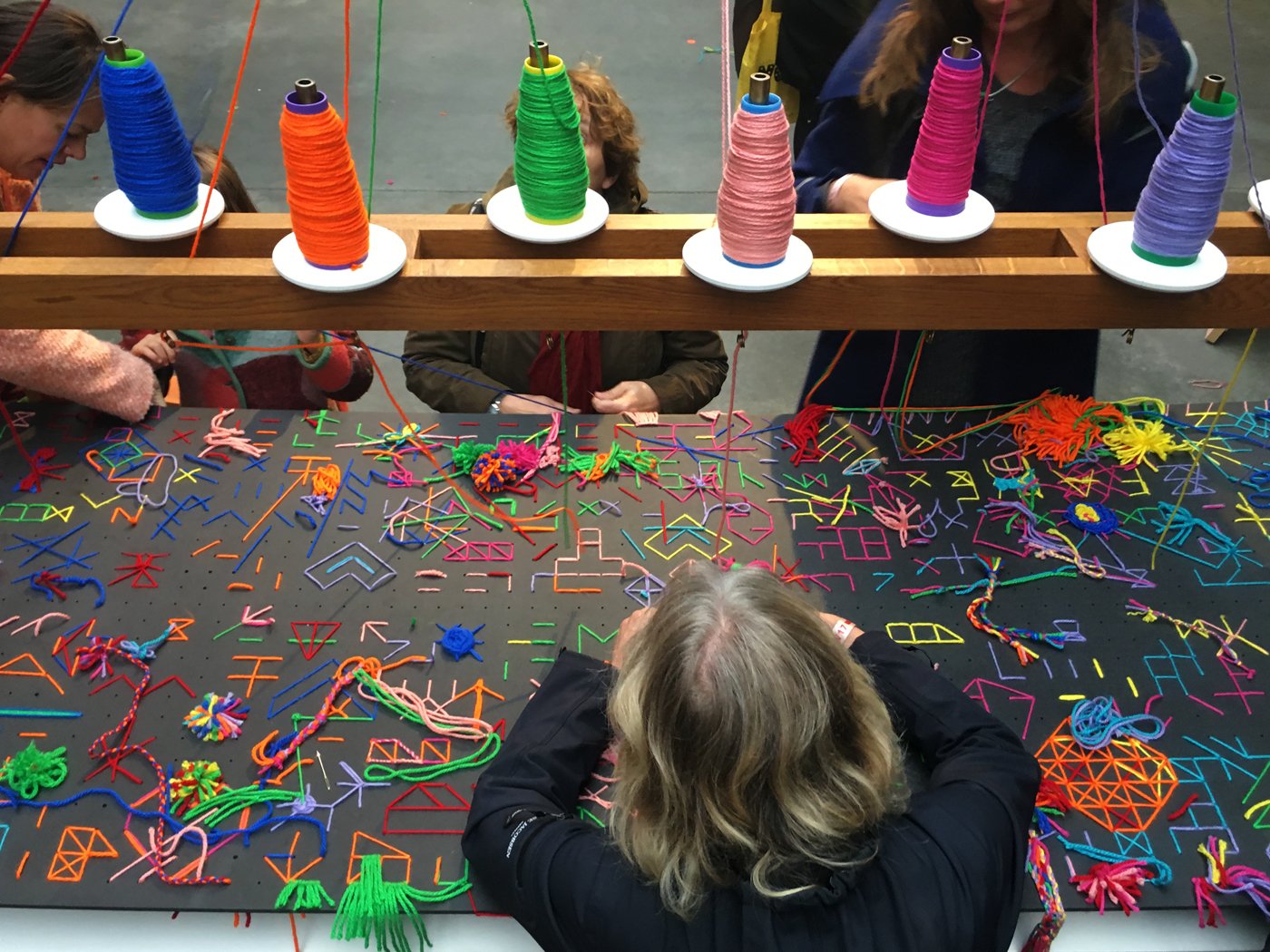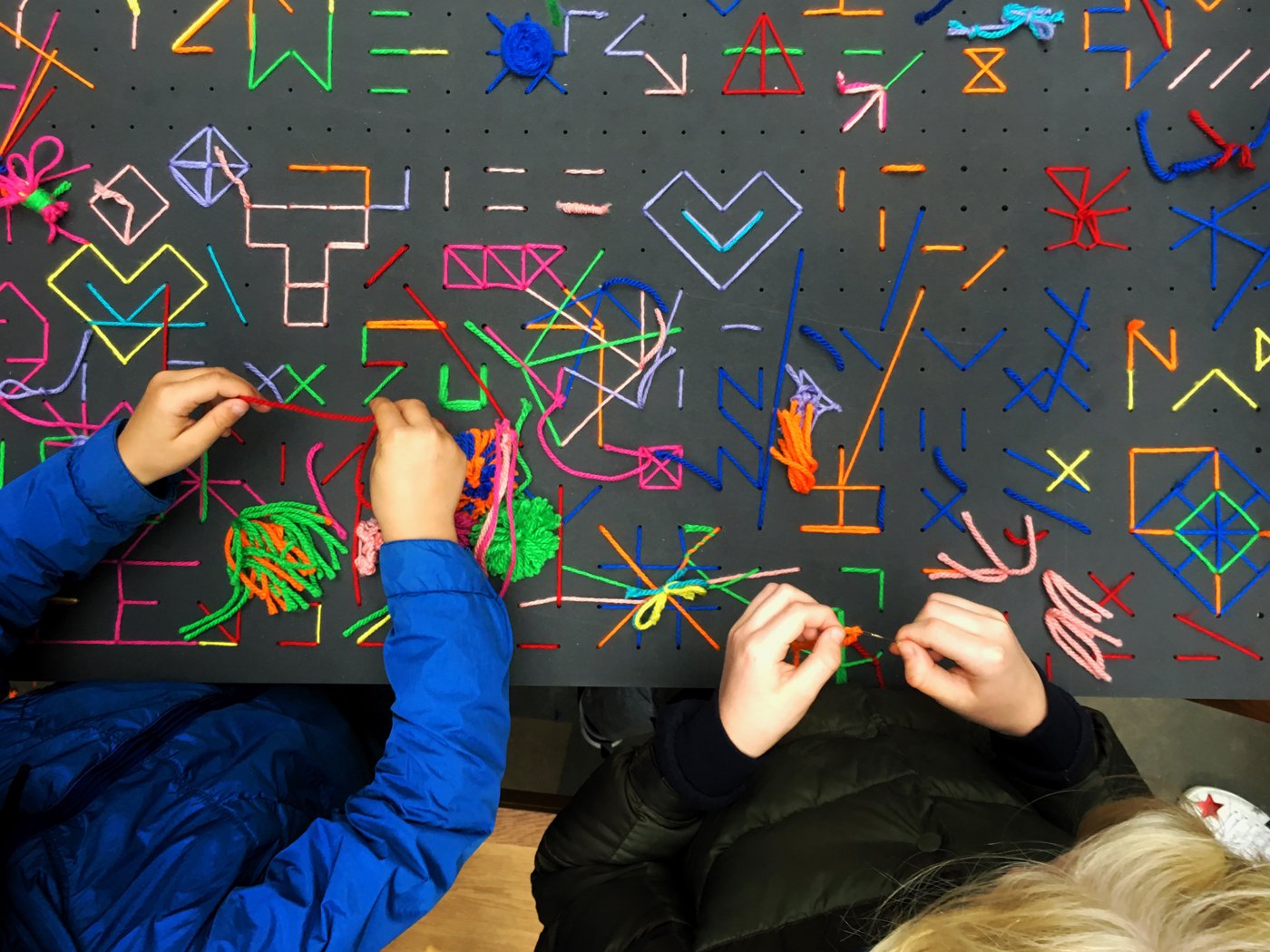 envisions
As a collective of bright young designers envisions has been working for the last 2 years stretching the imaginary gap between disciplines while developing new materials, open source concepts and new found collaborations with the industry.
The time has come to make sensible relations between the aspects of envisions and other disciplines and initiatives of the creative industry. Share know-how and crafts is essential to make sensible products. Following numerous successful exhibitions in Milan, London and New York, envisions turns VDMA into the home of a whole new perspective of daring visions shared by brands and creatives like Transnatural label, Creative Chef, Dave Hakkens, Hansje van Halem, Made, Post Modern, Thomas Eyck Collection and WOTH Wonderful Things magazine.
deelnemers aan envisions invites
Adrianus Kundert | Aliki van der Kruijs | Aukje Fleur Janssen | Bram Vanderbeke | Buro Belen | Christien Meindertsma | Conform Cox | Creative Chef | Creative Food Studio & anoukxvera | Daniel de Bruijn &. Mandy Smith | Dave Hakkens | David Derksen | De Book Shop | Dienke Dekker | Elvis Wesley | Envisions | Finsa | Floor Nijdeken | Handmade Industrials | In stijl | Iwan Pol | Jannemarein Renout | Jeroen van de Gruiter | Jessica den Hartog | Koen Taselaar | Lex Pott | Liselore Frowijn | Lody Aeckerlin | Made TalentLab | Mieke Meijer | Noman Studio | Os & Oos | Plymouth College of Art | Post-Modern | Robin Pleun Maas | Roel Deden | Ronald Smits | Roos Gomperts | Sander Wassink | Sanne Schuurman | Stefan Peters | Studio Maarten Kolk & Guus Kusters | Studio Mats & Anne | Studio Plott | Studio Simone Post | Studio Truly Truly | Sunbrella | Suzanne Oude Hengel | Team Thursday | Thomas Eyck | Thomas Trum | Transnatural Label | Uni Yum | Vantot | Wendy Andreu | Woth Magazine
Envisions Invites Zaterdag 21 oktober t/m zondag 29 oktober in het VDMA, Vestdijk 25-27, 5611CA Eindhoven